Ok…fresh produce really has ruined me! Nothing…And I mean NOTHING ever tastes nearly as good as fresh produce straight from living soil. Here on Green Acres Family Farm we really do see the results that implementing organic farming methods and not tilling produce Healthy soil which grows great garlic !
We think it's why regenerative harvesting is so important. This idea…practiced for hundreds of years before modern agriculture without wreaking havoc on the Earth (I might add)…of leaving more than you take and giving back to the soil sustained people for so, so long and it's NO WONDER WHY!! Feeding the soil feeds your food which feeds you. It is so simple, it's deceiving!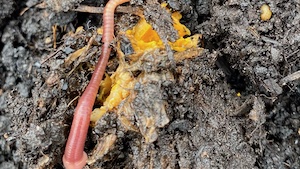 If you want to find out more about this organic, no till way of farming and living (because let's be honest, you don't have to be a farmer to practice a no till lifestyle) check out @localharvestgardening for their no-till gardening course! It's a serious game changer! Your taste buds will explode and store-bought, shipped from who even knows where food will never taste the same!
And you're in for a treat because this year, Andrew from @terrafloraorganics has partnered with Dan to teach you all about living soil and compost! And this too with revolutionize your way of thinking about "garbage" and "dirt".
If you're fired up, you should be!! Get in touch and join the no till revolution! We know that Healthy soil grows great garlic !